The members of AFM 586 are instrumentalists, arrangers, vocalists, conductors, and composers representing the entire musical spectrum. We are proud to feature links to the web sites of our members; they are as talented as you'll find anywhere.
The Phoenix Symphony
The Phoenix Symphony has been proudly serving the citizens of the Phoenix metropolitan area and Arizona since 1947. What began as an occasional group of musicians performing a handful of concerts each year (in a city of fewer than 100,000 people) today serves more than 300,000 people annually, with almost 200 concerts and presentations throughout the greater Phoenix area and beyond.
Website:
http://www.phoenixsymphony.org
Sonoran Brass Quintet
The Sonoran Brass Quintet is comprised of professional musicians brought together through associations with Arizona State University.
Sam Pilafian, founding tubist of the renowned Empire Brass Quintet acclaims, "The Sonoran Brass Quintet is a group of musical virtuosos who have transcended the difficulties of performing on brass instruments."
Mozart Makes a House Call
We do Wedding Ceremonies, Cocktail Hours/Reception background music; corporate parties and events.
This is a Woodwind Trio that specializes in our own unique arrangements of wedding favorites, popular songs, show tunes, and classical selections.
Website:
http://www.azweddingmusic.com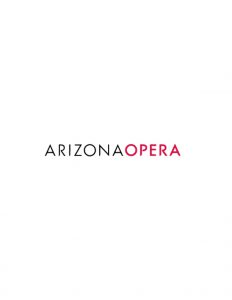 Arizona Opera
Arizona Opera, now in its 43rd Season, produces fully-staged operas, concerts, and collaborative programs throughout the state of Arizona each season. We are among only a handful of companies in the United States that regularly performs in more than one city. On stage, Arizona Opera presents artists of both international stature and emerging talent, and each season balances debut artists and the return of favorite performers. Arizona's musical talent is showcased in its acclaimed orchestra and chorus.
Website:
http://www.azopera.org
52nd Street Jazz Band